Some of you may be wondering why I only offer certain print sizes, and why I don't offer the 'typical' sizes. It all comes down to aspect ratio. 
What is aspect ratio?
In a nutshell, it is the relationship between the height and width of a photograph. For example, a 4x6 photograph has an aspect ratio of 2:3 (4/2 = 2, 6/2 = 3). To determine the aspect ratio of a print, take the dimensions and find the highest number that multiplies into both the height and width. Then divide both the height and width by that number, and that gives you the ratio.
Let's look at a 24x30 print as an example.
The highest number that multipies into both is 6. So we divide each dimension by 6.
24/6 = 4
30/6 = 5
This gives us 4x5, or 4:5, for the aspect ratio.
What determines aspect ratio?
The camera itself, or more specifically, the sensor in the camera determines the aspect ratio. Most DSLR cameras today have a 2:3 aspect ratio, which is based on the historic use of 35mm film. A film negative of a 35mm camera is 24mm x 36mm, which can be simplified down to a 2:3 ratio (24/12 = 2, 36/12 = 3). 
Why does it matter?
| | |
| --- | --- |
| Aspect Ratio | Print Size |
| 2:3 | 4x6, 8x12, 10x15, 12x18, 16x24, 20x30 |
| 4:5 | 4x5, 8x10, 16x20, 24x30 |
| 5:7 | 5x7 |
| 1:1 | 5x5, 12x12, 20x20 |
When making a print of a photograph the aspect ratio is going to determine whether or not the image has to be cropped, depending on which print size you are wanting. Cameras with a 2:3 aspect ratio can make 4x6, 8x12, 10x15, 12x18, 16x24, and 20x30 prints without any cropping. But you probably noticed that most of the typical print sizes you are used to seeing were not in that list. Sizes such as 5x7, 8x10, 11x14, and 16x20 do not have a 2:3 aspect ratio. This means that if your camera has a 2:3 aspect ratio (which it probably does), then you will have to crop out part of your image to get one of these sizes. Take a look at the following images. The shaded portion is what would be cropped out based on the aspect ratio in the top left corner. Find a point of reference as you look through the images, such as the cleat and rope on the dock. Watch how the different aspect ratios crop out varying levels of the image.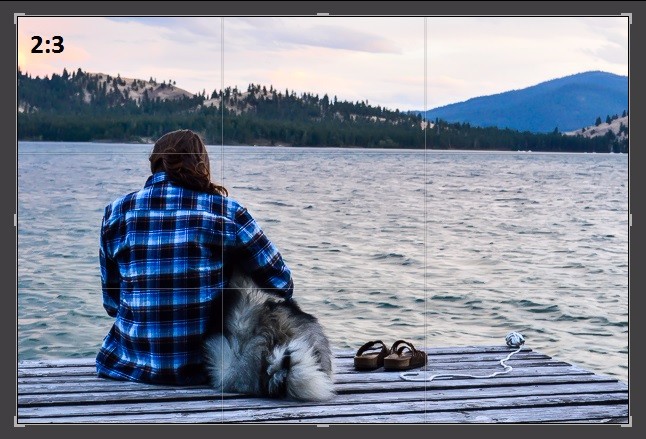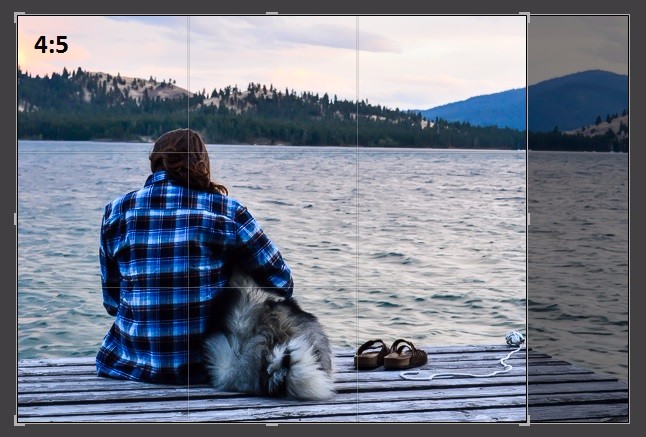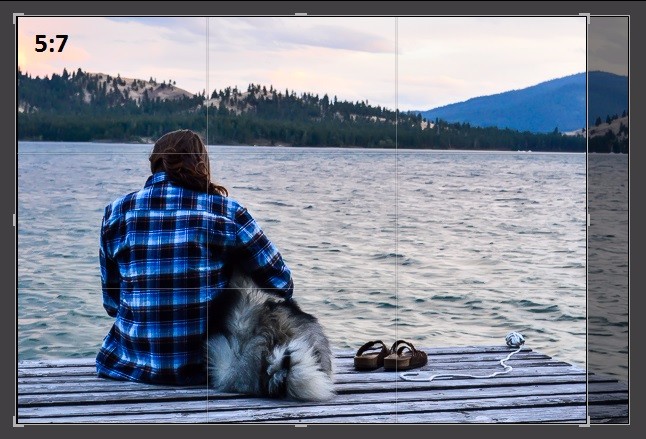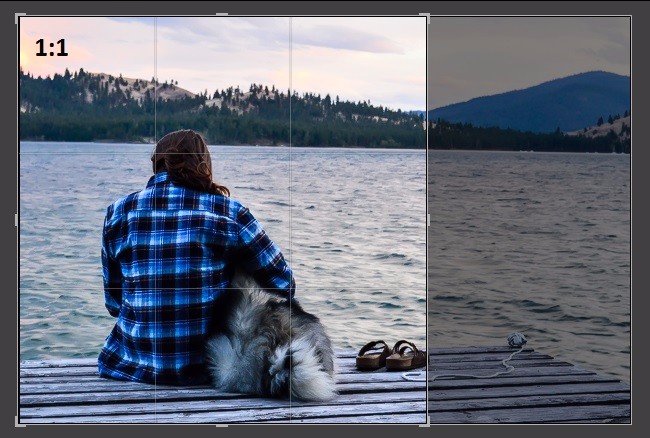 As you can see, it can make a big difference in the composition of the photograph. This is why I only offer certain sizes on my prints. I shoot with 2:3 aspect ratio and frame my images accordingly. To crop them to fit an 8x10 would take away from the shot I had originally intended to capture.
That being said, if you really want a size I don't offer standard, send me an email. If it's a picture I don't think will be compromised by cropping it, I'd be happy to accommodate. 
Please feel free to leave comments or questions below!