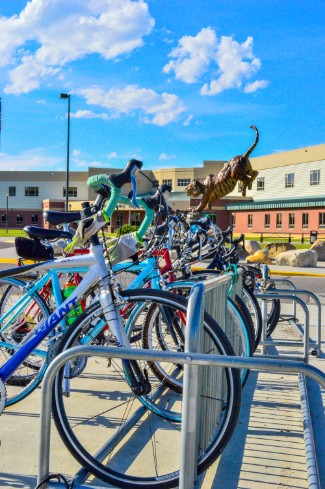 What a busy few weeks it has been! Last Thursday we held the Tour de Wish here in Lander, a fundraiser for Make-A-Wish Wyoming and it was a success! Although turnout was small (hey, it's a small town!), every little bit of money raised is incredibly helpful for the good people at Make-A-Wish. They do incredible work for the kids of Wyoming, and I'm honored that I had the opportunity to work with them and help out. Also, I have to give a big shout out to the students and teachers of Lander Valley High School who organized the whole bike event in Lander. They were the ones who really put this all together, and I'm grateful they let me join in. So thank you all!
The night of the bike ride was also when we raffled off the picture I donated. One of the students chose the winning ticket, which was Andrew Massey's all the way from Indiana!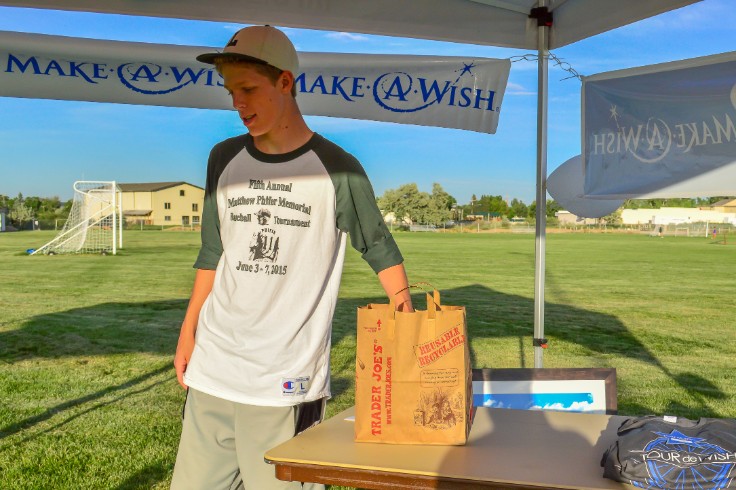 I was completely in awe of the support I received in the raffle, from family, friends, and the local community. In all, we sold 224 raffle tickets to people from 9 different states! I also need to give a HUGE thanks to The Middle Fork restaurant here in Lander. They not only let me display the raffle piece, as well as other pieces, but they even sold raffle tickets for me to their patrons. About 70 of the tickets sold came from The Middle Fork which is amazing, and I can't thank them enough! It's always great to find a company so supportive of local community events. PS - Go check out The Middle Fork, their food is delicious!
Here's a preview of some pictures from the event!